| | |
| --- | --- |
| Dance Floor to Monte Carlo Beach Club | 5th Jul 2016 |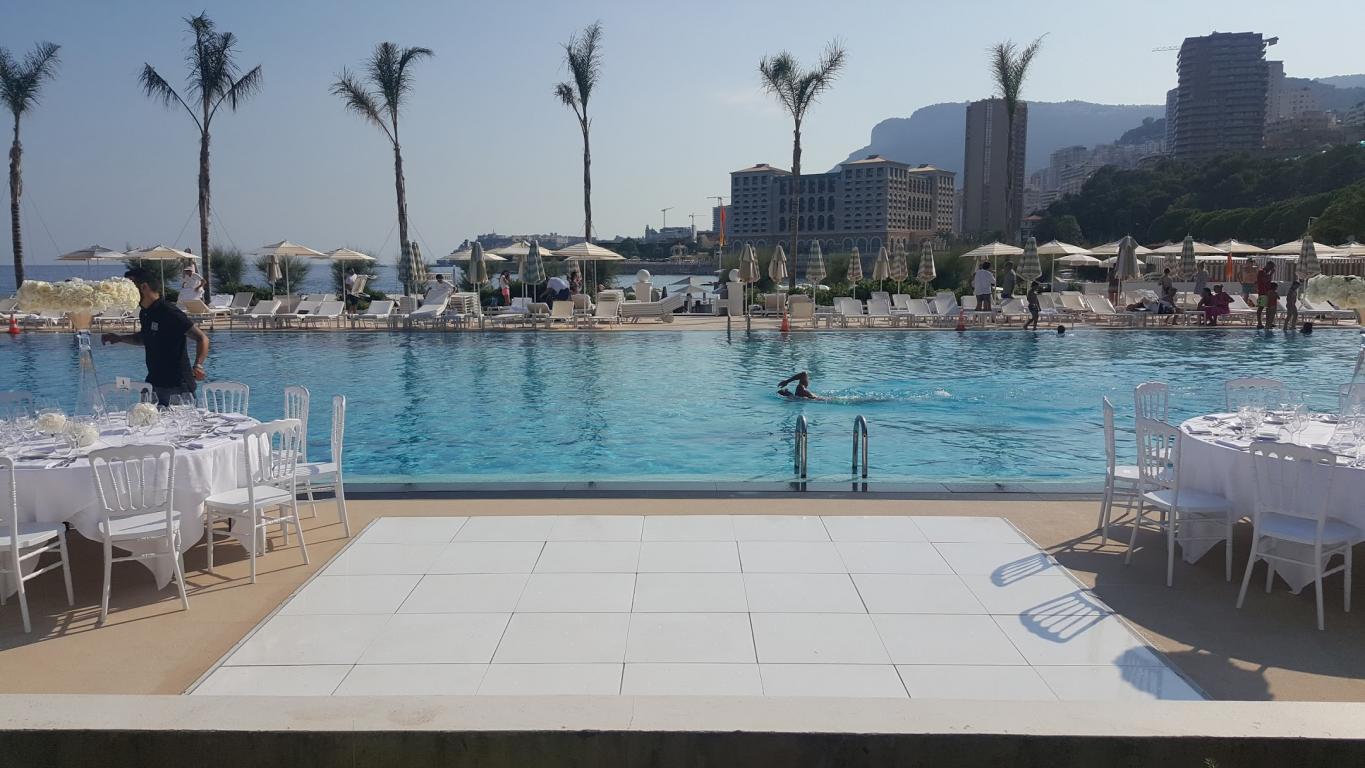 This weekend saw us deliver a White LED pin spotted dancefloor to the Cote d'Azure, to be precise the Monte Carlo Beach Club in Monaco. Surrounded by Superyatchs and super cars our floor fitted perfectly next to the Olympic sized swimming pool.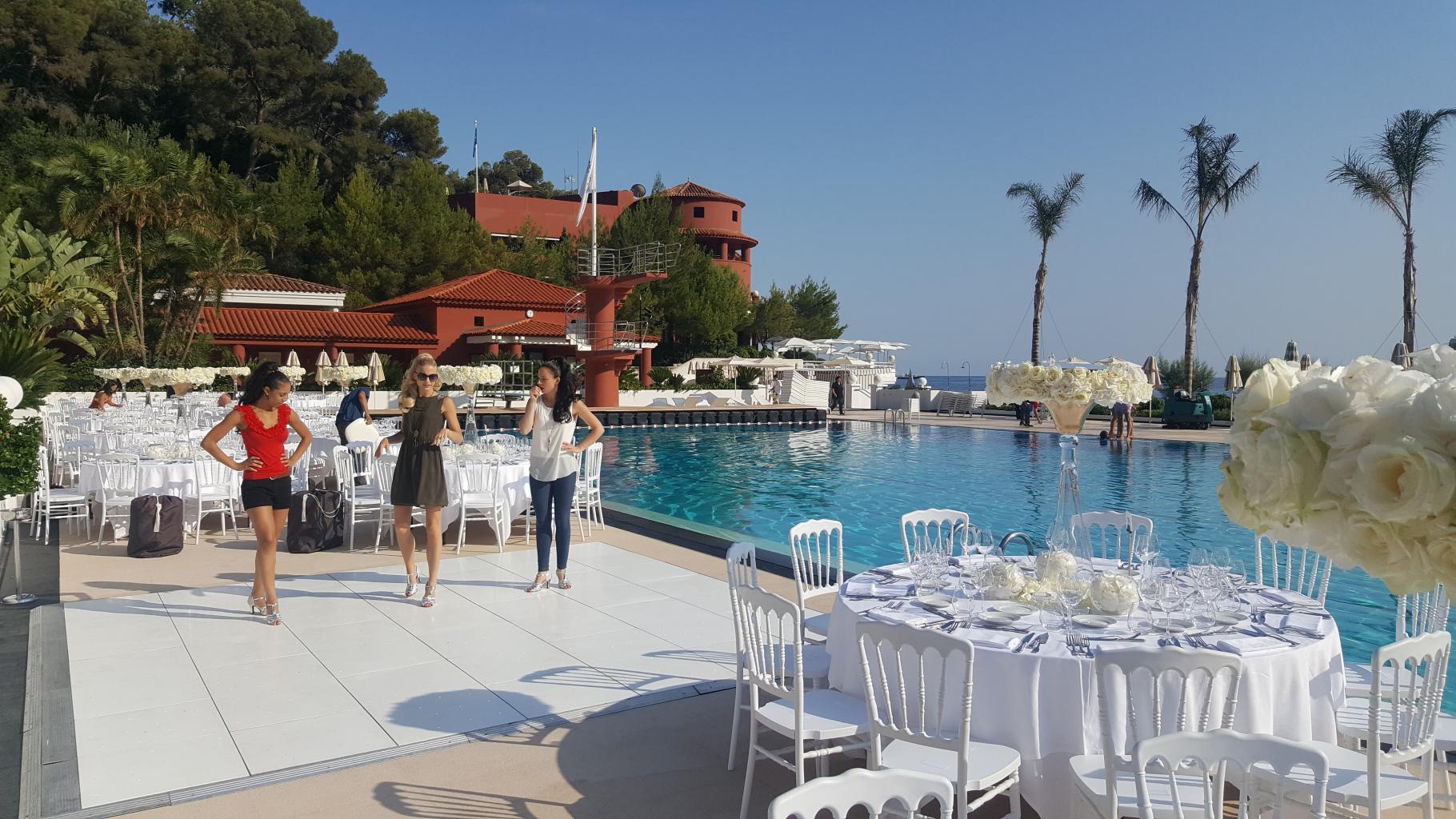 On the Eastern Edge of Monte Carlo site the exotic Monte Carlo Beach Club Hotel. This had been chosen as the venue for our clients wedding in the sun. We drove out Thursday night in the Albert Hall Dance Floors pick up truck. 15 hours later we arrived in the sunshine ready to deliver the floor.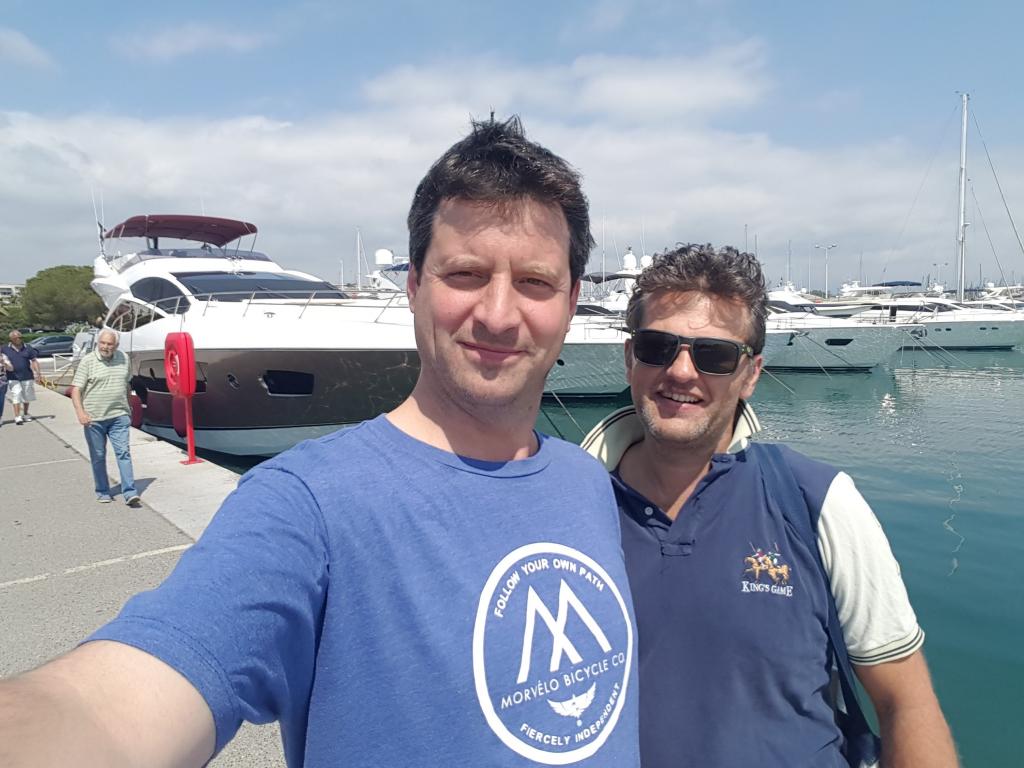 Needless to say there were gasps of delight as this sort of event kit doesn't seem to exist in this glamourous part of the world. The White LED floor had been chosen as the dancing platform for some cabaret dancers. We look forward to getting down to the sun again soon. If you need a Dance floor for that special occasion in the sun then give us a call.